The Industrial Automation Solutions Provider
As a leading industrial automation solutions provider specializing in smart manufacturing, we are committed to driving the widespread adoption of smart manufacturing and Industry 4.0 automation across diverse industries. We take immense pride in our revolutionary technological advancements that elevate factory automation, minimize human intervention, and foster sustainable practices.
In our pursuit of excellence, we acknowledge the shared commonality among businesses across industries – their integration into the Internet of Things (IoT). This profound understanding drives us to offer various solutions, encompassing scalable storage systems and sophisticated cognitive computing integrated with robotic technology, effectively streamlining and optimizing workflows.
Embrace the future of smart manufacturing solutions and industrial processes with UBCT Industrial Solutions Sdn Bhd today, your trusted partner in smart manufacturing and industrial automation.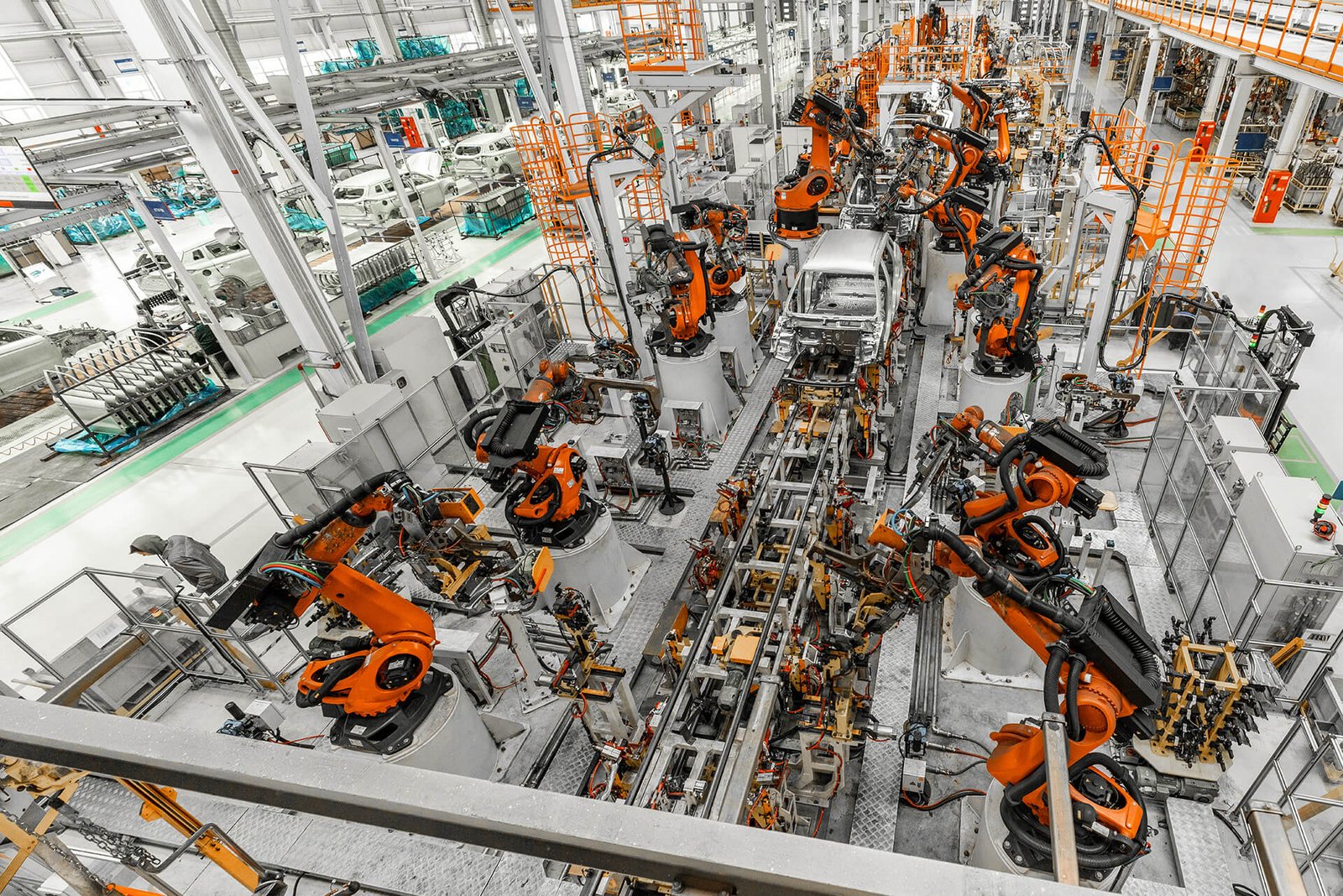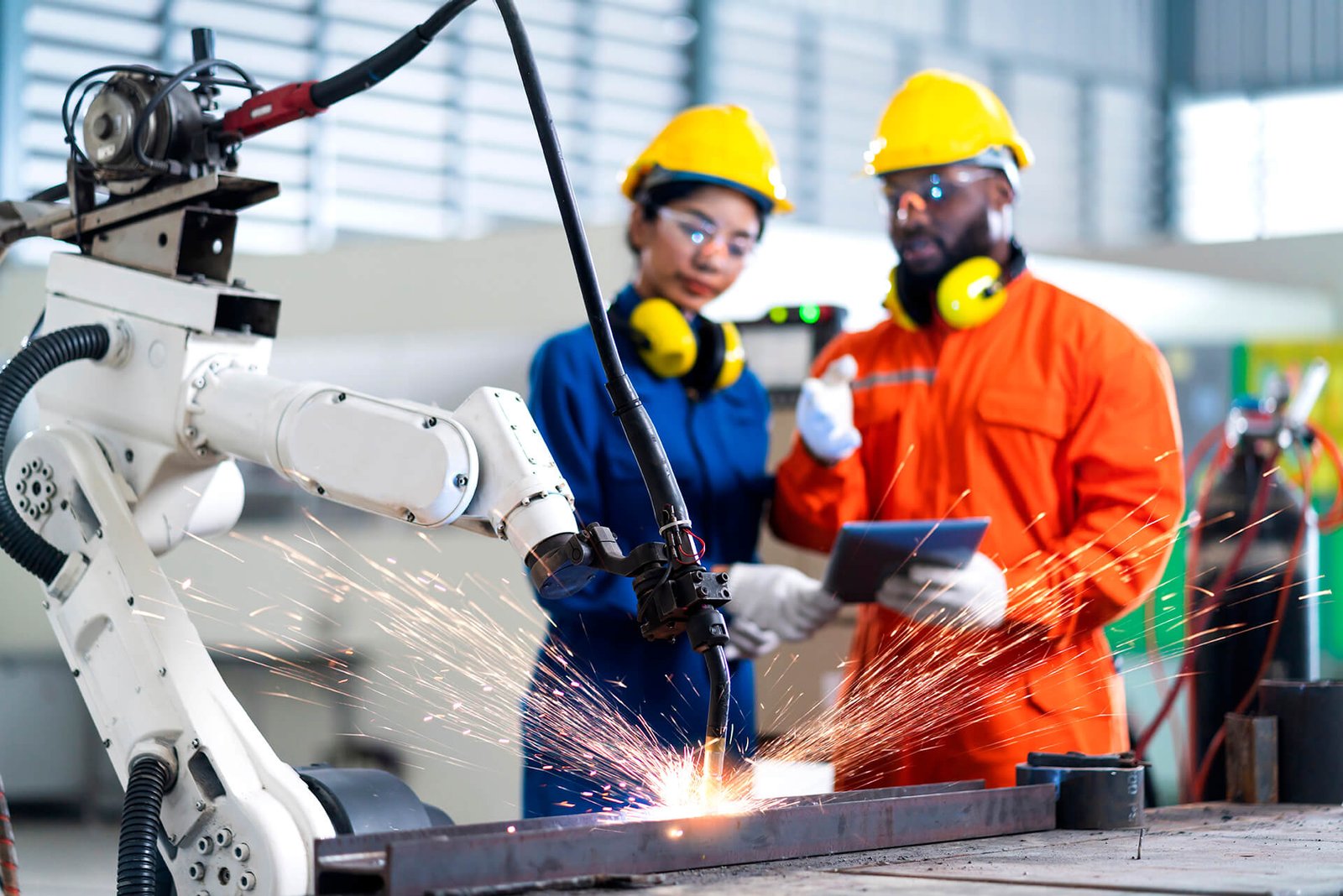 Our History & Milestones in Industrial Automation
We started our journey in 1995 as a service company primarily focusing on hydraulic molding press machines, catering to the semiconductor industry. As we identified challenges in material management, we began developing smart manufacturing solutions, marking our entry into the realm of Industrial 4.0.
Our business experienced a significant boom in China initially. We later returned to Malaysia following a call from the Malaysian Investment Development Authority (MIDA) and are now in the process of expanding our operations across Southeast Asia.
Over the years, UB has gained valuable international exposure, further honing our expertise and commitment to excellence in industrial automation.
Explore Our Timline
The Leadership Team at UB
At UB, our management has achieved remarkable success by harnessing the diverse skillsets of our team, effectively transforming Industry 4.0 visions into tangible realities. Under their astute leadership, we have strategically and seamlessly expanded our presence throughout Southeast Asia.

Our Mission
To constantly stay at the forefront of new technological advancements in the industry, enabling us to develop and deliver solutions that effectively address our customers' challenges. 
We are committed to providing efficient and reliable problem-solving capabilities to empower our customers to achieve their goals and aspirations.
Our Vision
To be the leading provider of innovative, cutting-edge technologies that deliver efficient problem-solving solutions to our valued customers while staying at the forefront of the industry.
Our Corporate Culture
At UB, we adhere to the following 5 core values to be the leading industrial automation solutions provider:
System-Driven Efficiency
We encourage every employee to identify opportunities for enhancing efficiency and working efficiently. 

Our organization also practices a paperless office management system by using an online system.
Creativity and Innovation
Our organization provides the necessary resources, support, and technical and soft skills training for our employee's personal growth and freedom to explore new ideas.

We also encourage our employees to continually seek new technologies, methodologies, and approaches to solve complex problems and create transformative solutions.
Ownership and Accountability
At UB, we believe a true "ownership culture" is one where employees feel a substantial, personal stake in the company's performance.

We promote a sense of pride and dedication in everything we do, ensuring that each individual understands the importance of their contribution to the company's overall success.
Result-Oriented
We motivate our employees to set clear objectives, establish measurable targets, and hold themselves accountable for delivering tangible outcomes. 

We also foster a performance-driven culture where the company considers output and achievements to determine employees' merits in performance appraisals and promotions.
Empower the Team Through Mutual Trust and Respect
At UB, mutual trust is at the core of our relationships, and we recognize that trust is earned through open communication, transparency, and integrity.

We strive to cultivate an atmosphere where everyone feels valued, appreciated, and empowered to contribute their unique talents and perspectives.
"Our partnership with UBCT has been a game-changer for our manufacturing facility. Their industrial automation solutions streamlined our processes, boosting productivity and cutting down production time significantly. Highly recommended!"
Cason
"Working with UBCT has been a breath of fresh air for our company. Their tailored automation solution addressed our unique needs, enhancing our product quality and consistency. Our investment in their services has undoubtedly paid off!"
Shan Man
UBCT's industrial automation services exceeded our expectations. Their collaborative approach and attention to detail ensured a smooth implementation of the automated systems in our factory. We couldn't be happier with the results!
Sean
As a small business looking to scale, we were apprehensive about investing in automation. However, after consulting with UBCT, we were thoroughly impressed with their knowledge and genuine interest in our success. The return on investment has been remarkable.
Vivian